Get a Mentor!
Having a peer that can help you navigate your way through UConn is great!
Need Advice Now?
Attend our DROP-IN hours for general questions about Engineering, major exploration, and much more!
Upcoming Events
Sep

24

Immigrant Youth Empowerment Conference 2022

12:00am

Saturday, September 24th, 2022

12:00 AM - 11:59 PM

Other Virtual

The Immigrant Youth Empowerment Conference (IYECon) aims to empower immigrant youth and their families (regardless of immigration status). IYECon helps provide youth and their families to find resources and tools to help organize in their communities.

This event takes place over two days: starting at 12 PM on Saturday, September 24th and ending at 2:30 PM on Sunday, September 25th.

Virtual (link to sign up):

https://docs.google.com/forms/d/e/1FAIpQLScNHlktHW6a9nyv4cWI1azsxon1WWLQGqN-SlmZSK0Tiaai1w/viewform

Contact Information: ana@nysylc.org

More

Sep

24

South Park 5K Road Race and Fitness Walk

8:00am

Saturday, September 24th, 2022

08:00 AM - 12:00 PM

UConn Health Academic Lot A4

Experienced runners, leisurely joggers, and walkers are all invited to the 25th Annual South Park Road Race and Fitness Walk on the 5k USTAF certified course. Open to alumni, students, family, and friends 9 and older! Proceeds from this race will be received by the UConn Foundation and will benefit the UConn School of Medicine and Dental Medicine Outreach Clinics at the South Park Inn (or other such locations as determined by the Schools).

https://www.events.foundation.uconn.edu/ereg/index.php?eventid=705793&

Contact Information: portley@uchc.edu nicgomez@uchc.edu

More

Sep

24

LxSLC Fall 22' Retreat

9:30am

Saturday, September 24th, 2022

09:30 AM - 01:00 PM

Storrs Campus SU Ballroom (330 & 331)

This event will be an all-day experience for new executive board members of our student organizations to gain a better sense of leadership and provide the necessary training that will benefit our organizations.

RSVP:

https://forms.gle/JZC6nxkhecaQ4jz58

If you have any questions, please contact lxslc@uconn.edu

Contact Information: LxSLC Coordinators, Kelly and Amy, (860) 486-1135, lxslc@uconn.edu

More
All Events »

Peer Mentors at Campus Connections Expo on UConn Bound Day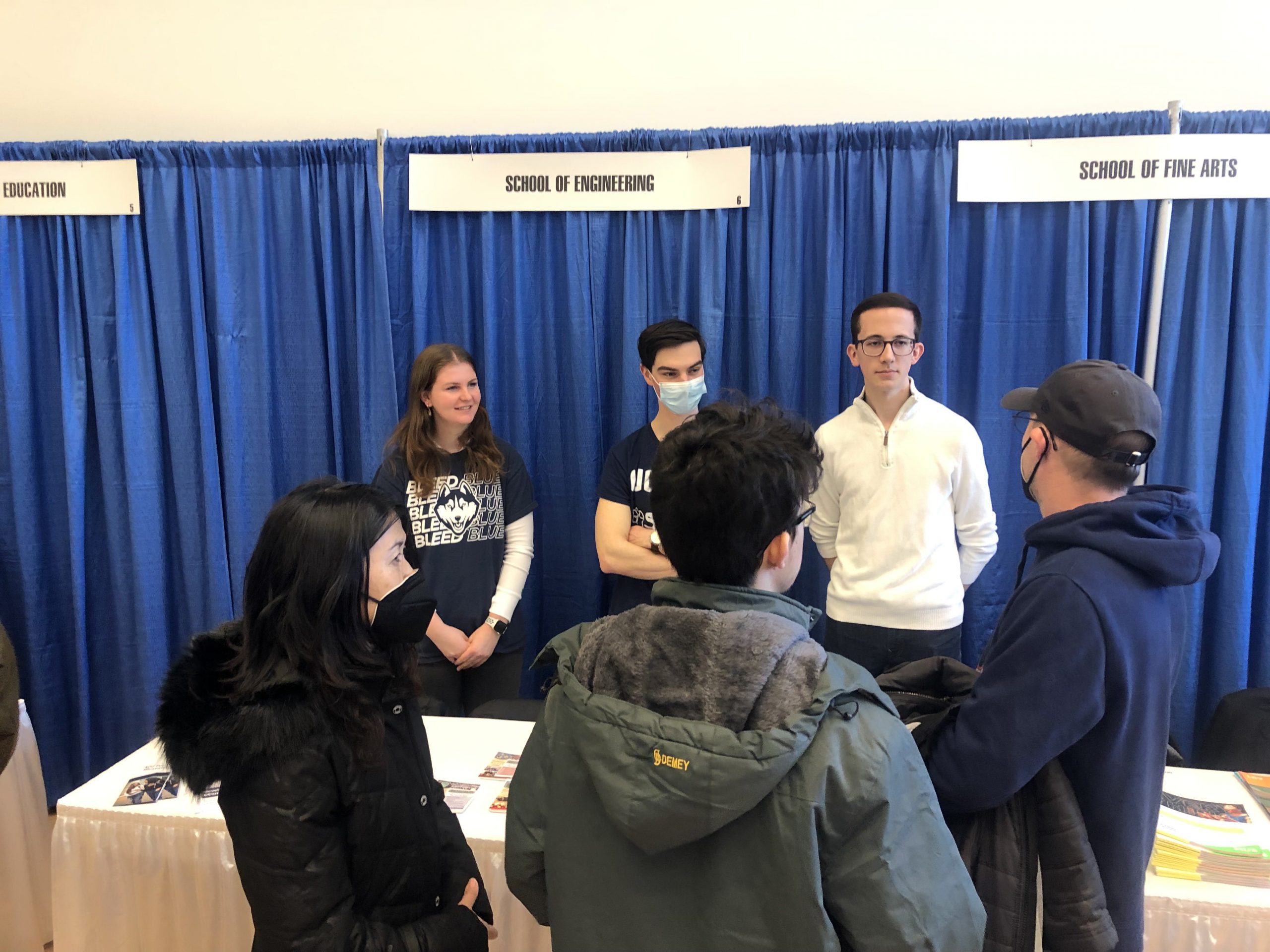 Meet All of Our Mentors
Our Peer Mentors are current undergraduate engineering students. They aid students in understanding how to navigate the campus, classes, and lifestyles here at UConn. They are highly trained and very knowledgeable students who all have a variety of experiences in student groups, studying abroad, internships, and leadership opportunities.  Click here to learn more about each of them:
Interested in Becoming a Mentor?
Applications are currently closed. Check back for more information!